In this brief guide, we'll provide you with an overview of what a Status Page is and how to use it effectively. Whether you're a customer or a user, the Status Page is a valuable resource to stay informed about the current status of our services.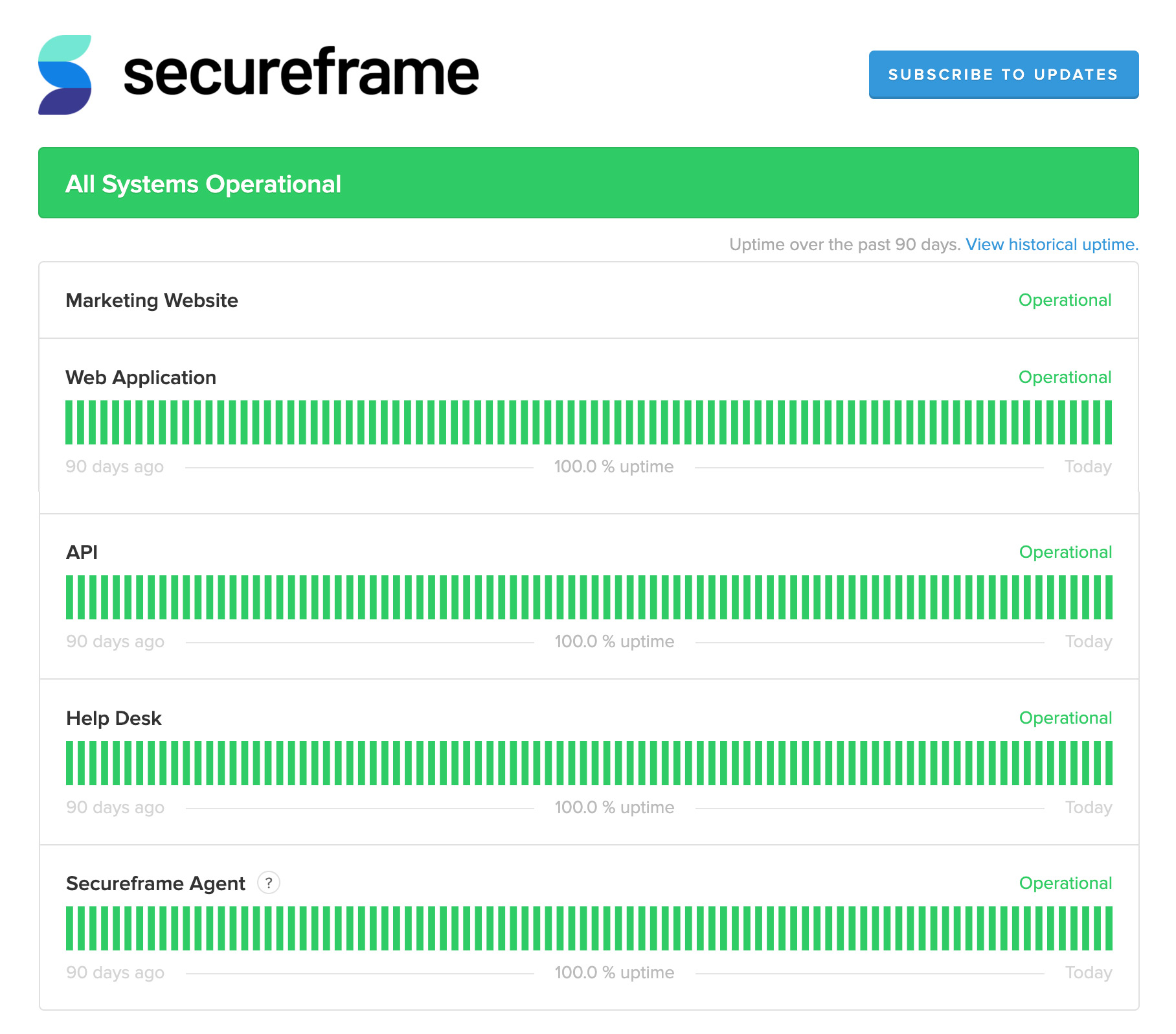 What is a Status Page?
A Status Page is a dedicated web page that provides real-time information about the operational status of a service, platform, or system. It allows users and customers to quickly check if there are any ongoing issues, service disruptions, scheduled maintenance, or other relevant updates.
Accessing the Status Page
To access our Status Page, simply follow this link to the page. Alternatively, on Secureframe's website, you will see a Status Page link at the bottom of the page under the Support category.
Subscribe for Updates
To stay informed about any changes in service status, we highly recommend subscribing to updates on our Status Page. By subscribing, you will receive email notifications whenever there are status changes, ensuring that you are promptly aware of any issues or updates.

Additional Resources
Our Status Page may also include additional resources such as incident reports, maintenance schedules, and historical data. These resources can provide you with a deeper understanding of past incidents and our commitment to transparency.