The Secureframe Support Portal is your all in one help center, create a new request, view current status and make updates to your tickets.
How to access the Portal
https://support.secureframe.com
Click Sign in under the search bar

There are four methods to accessing the support portal
Use your Google email
Use your Microsoft email

Note:

End users can only use Microsoft SSO if their Microsoft identity is from a personal Microsoft account (services like Xbox, Teams for Life, or Outlook). End users who attempt to sign in with an Azure identity won't be able to authenticate. You can enable SAML-based SSO for your end users if you wish to allow that option.

Have you emailed us but never accessed the portal? You are in the system, you just need to get a password

After you have a password, you could use the standard email/password to log in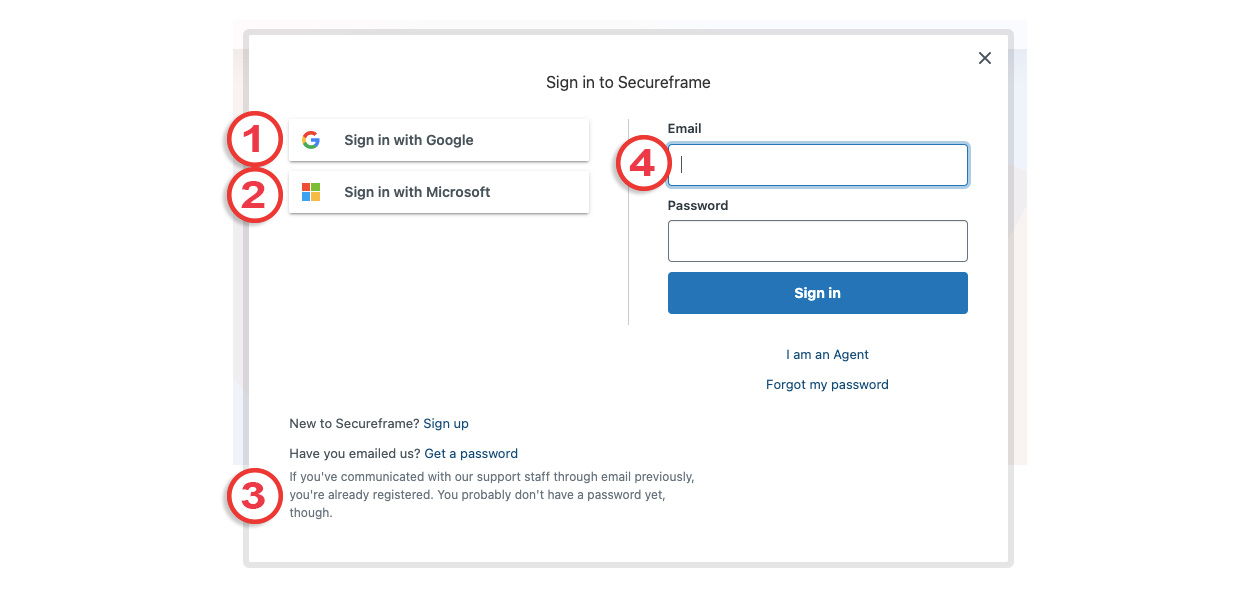 Logged in View
Now that you are logged in; you'll want to see a list of all your tickets
Click your icon in the top right

Select My activities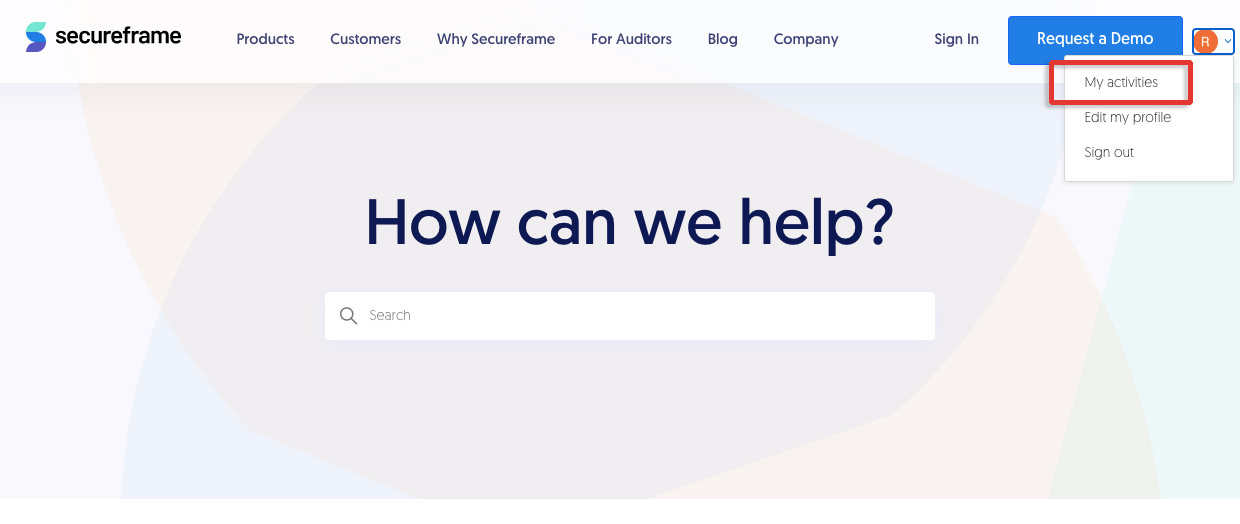 My Activities
Submit a new Request (you can also email support@secureframe.com)
My Requests: All tickets you have submitted
Requests I'm CC'd on: Another user submitted the request, but cc'd you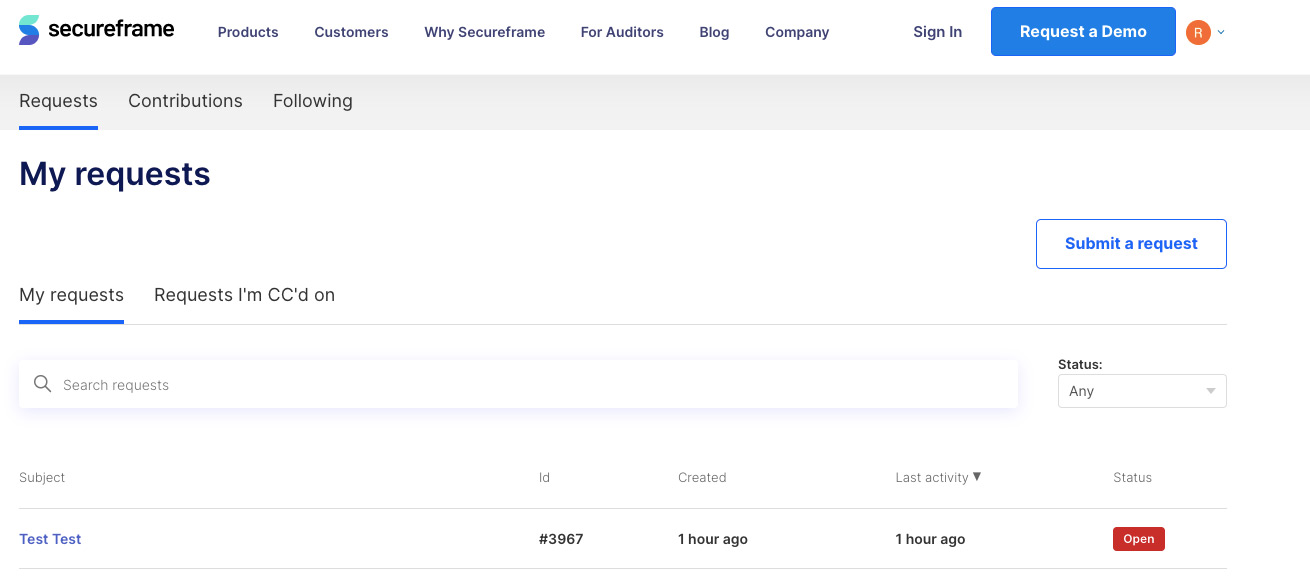 Click into a row to see details, comment history, attachments etc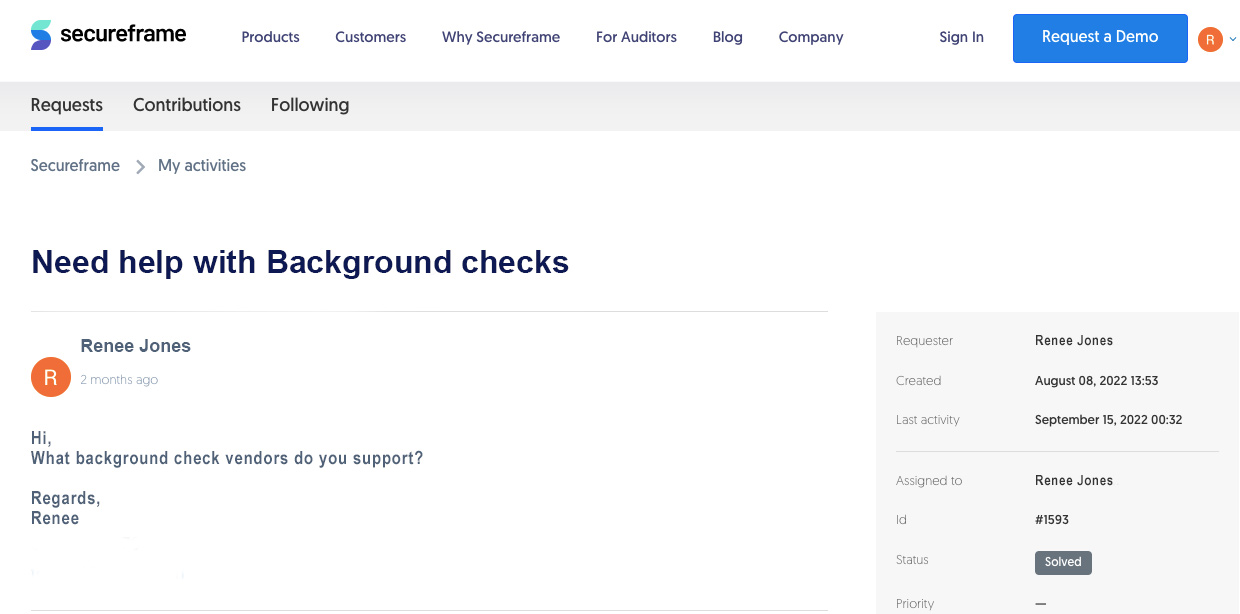 You can add to the comments, attached screenshots, files and even mark the ticket as solved, all from within the portal.
Create a New Request
New inquiries can be created by sending an email to support@secureframe.com OR you may create them from within the portal.
On the "My Activities" page, click the button "Submit a request"
Fill in the form, add attachments if you have them, screenshots etc.
Click Submit and a new ticket will be generated and our support staff will reply back shortly.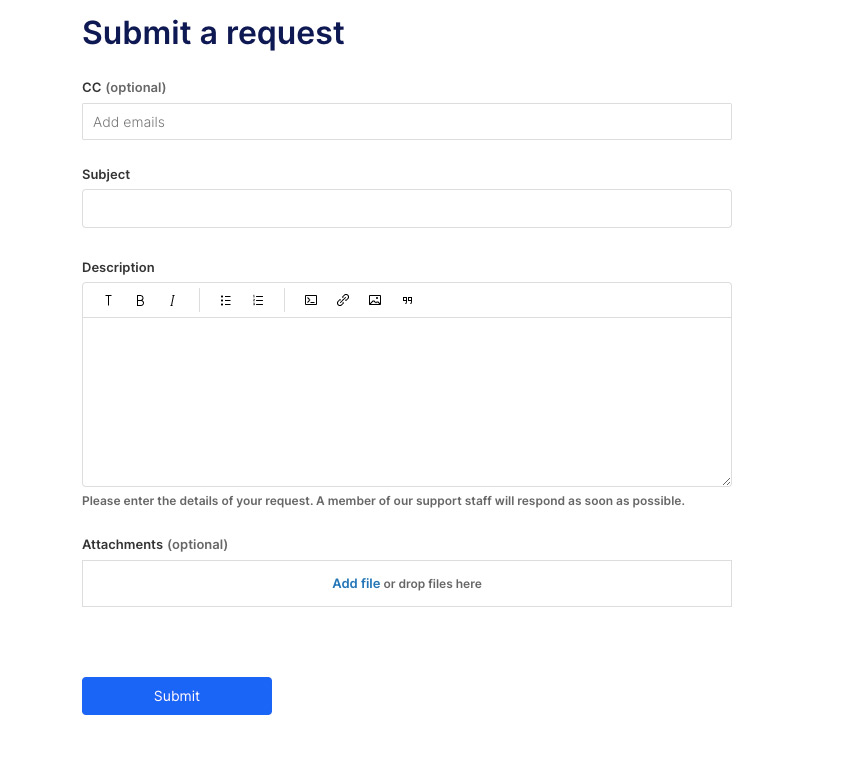 View of Tickets
Standard users can view and edit their own tickets within their organization.

Admin users can view and edit their own tickets PLUS view, add comments and follow any tickets in their organization. Even the ones created by their team members.

Please reach out to support@secureframe.com to open a ticket or with any questions.